The Knit Studio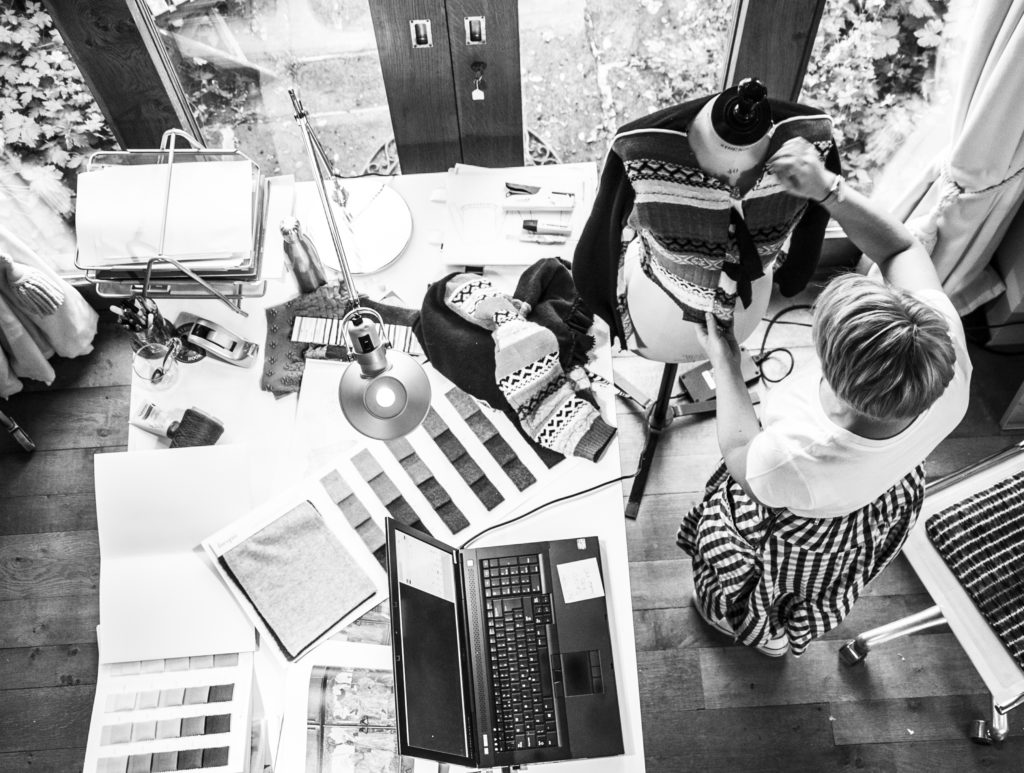 The Knit Studio is our design and development consultancy service for brands, designers, spinners and stores.
Whether you need a complete collection of prototype garments or a bespoke knitted hat, we'll work with you to bring your ideas to (knitted) life.
Our clients include Missoni, Whistles, HIGH Everyday Couture, Top Shop, Marks and Spencer, Tait & Style, Donna Karan, Calvin Klein and Alexander McQueen.
The Knit Studio is your creative hub; we're ready to support your project with a wealth of experience, technical knowledge and inspiration.
Knit Projects
We tailor make our service for each client, but here's some examples of projects we regularly work on.
Fabric Development Would you like a fresh and unique collection of knit swatches, with trims, ready to put straight to work with your manufacturer? We'll take your mood boards and ideas, or work from our own trend research and archives, to create something special. All fabrics come with flat drawings of garment shapes, measurements and knit programs that can be emailed worldwide. Come and see our swatch archive for inspiration, or we can bring the archive to you.
Garment Development & Prototypes We'll design and make a cohesive and original knitwear collection, targeting key shapes, yarn and colours for the season from emerging trends, created specifically for your customers. This includes prototype garments, artwork and stitch placement, and yarn sourcing as well as tech pack for factories, computer programmes ready for production, and small batch manufacturing, if needed.
Bespoke commissions – for one-off pieces, runway shows, film and television, or student final collections. Whatever you need: from doggy jackets to art installations, we're happy to knit it.